Diablo Valley Linux Users Group
Podcasts
---
Meetings
Fri Apr 11th at 7 pm
Fri Apr 25th at 7 pm
Fri May 9th at 7 pm
Fri May 23rd at 7 pm
Fri Jun 13th at 7 pm
Fri Jun 27th at 7 pm
second and fourth Friday
7 PM at
Caffe La Scala
1655 N Main @ Civic
Walnut Creek, 94596
---
Introduction
We cover the north-east San Francisco Bay Area — Concord, Pleasant Hill, Martinez, Danville, Lamorinda (Lafayette, Moraga and Orinda), Walnut Creek, and nearby areas in Contra Costa County — aiming to advocate and spread open source software, do LUG events in the Diablo Valley area. We respect and use other operating systems. We are mindful of and respect the effects of networks, Moore's Law and project management constraints in tech projects.
A new type of thinking is essential if
mankind is to survive and
move toward higher levels.
Albert Einstein, 1946
Our purpose is to support people who use and develop open source software. This includes welcoming people with less experience trusting open source and assisting people in releasing their software.
New to Linux? Start by reading this one page PDF tri-fold. For some highlights, check out why Linux is better.net. If you have never downloaded "Linux" before and would like to try booting your computer with Linux, just ask. We usually have available CDs (DIY or pressed) and versions of Linux we can copy to your USB flash drive at no charge. Some of us regularly donate time and materials to provide Linux to newcomers. You can even try Ubuntu without booting or installing it through a simulation. Edubuntu allows a web based OS & software trial called weblive.
Why? Freedom is important. Creative Commons content and Ubuntu software are part of a set of movements called the open movement. Our society is evolving and digital citizenship is less optional today than it used to be. The four freedoms of Richard Stallman and the 10 criteria of the open source definition are the basis of this type of software licensing.
WC Meetings
WC Time: second and fourth Friday at 7:00 PM. Meetings are informal and generally last from one to three hours, depending on attendance. It's perfectly fine if you can't stay the whole time. Drop in visitors are encouraged.
WC Location: Caffe La Scala (Yelp link, Google Map) at 1655 N Main St (at Civic Drive), Walnut Creek, CA, 94596. It is primarily a coffee shop in downtown Walnut Creek. Free wifi. Good food (soup, pizza, sandwiches; vegetarian options) and drinks are available in a relaxing environment.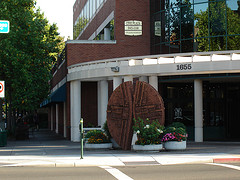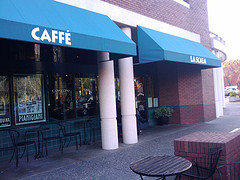 Parking & BART: Free parking is available at metered spaces after 6 PM. It can be tough to find a parking space close by so try to come a few minutes early. The closest paid lot is a block away at the Center for the Arts. Ask us for parking hints at a meeting. Walnut Creek BART is a few blocks away. Walking from BART takes about 10 minutes. There is also a "free ride" - the Route #4 Broadway Plaza bus/trolley that runs every 15 minutes. Look for the green "Free Ride" trolley. Get off the trolley when it turns right in front of the Center for the Arts, Civic @ Locust. Main St. is one block away.
Linux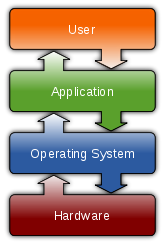 Different versions of Windows are operating systems (OS). Versions of Mac OSX are operating systems. Linux was created in 1991 by Linus Torvalds in Helsinki Finland, and is now developed by thousands of individuals and corporations around the world whose efforts benefit the entire community. Linux distributions are already the dominant operating systems on web servers and supercomputers by large margins. Every Android phone is a quite powerful little Linux computer. Android phones collectively outsell all other phone operating systems. If you Google or use the Internet you already use Linux. With very few exceptions, every desktop at Google uses goobuntu. Like Mac OSX, Linux is a flavor of Unix which was invented more than 40 years ago by AT&T and evolved with the help of MIT, UC Berkeley and many different companies for scientific and professional supercomputer users who wanted a very powerful and flexible OS. Linux and the software programs that run on it have evolved a lot from their more technical roots and are now very easy to use. One exception to this might be dealing with system time in various representations. Freedom to do what you want with your computer, including understanding and modifying all of the software parts has been important for decades. There are some parallels with the Occupy demonstrations.
As of 2012 EA and Valve are now releasing games on Ubuntu.
Bay Area Groups
Our group member's experiences include offering applications on the Google Play Store, running a Linux From Scratch, loading Puppy Linux on older hardware from RAM, installing OpenWRT on Linksys WRT54GL AP/routers, representing Bay Area user groups at the San Mateo Maker Faire, giving out CDs at Berkeley Solano Stroll and co-hosting an annual olpcsf.org/summit each October in SF.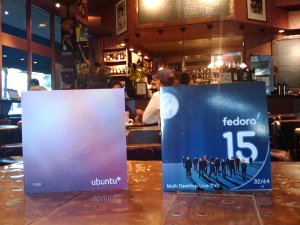 Members are also active in other groups such as Ubuntu-US-CA, Fedora Project Ambassadors, Partimus, OLPC San Francisco, GidgetKitchen, CABAL, BayLISA, Bay Area Debian, LinuxPicnic, GeekNic, BerkeleyLUG, BUUG, BALUG, SF-LUG, Noisebridge, NBLUG, PenLUG, SVLUG, Felton LUG, LUGOD, SacLUG, BayPiggies, OpenCanopi.com and Dreamfish. Additional lists of regional and state groups include Bay Area Linux Events and CA state groups. Some of us have experience on other flavors of Unix too like Solaris, HP/UX and AIX.
Special mention should be given to our friends at ZaReason in Berkeley for selling Linux preinstalled on desktops and laptops. They are also community supporters in several of the above groups.
Who uses Linux? Linux is most common on servers but is increasingly popular on personal computers. UNIX was originally developed by AT&T, MIT & UC Berkeley in the late 60's and early 70's. The different versions together are sometimes called Unix-Like or *nix. 50 places Google, Facebook, Twitter, eBay, the US (DOD, FAA, Federal Courts, USPS, Navy Submarine Fleet) & other governments, IBM, Amazon, Wikipedia, 75% of stock exchanges (NYSE, London), Internet Archive, CERN, Cisco, Virgin America, Panasonic, Novell. Description of adoption, list of adopters.
A fascinating podcast interviews David Wheeler, a US Department of Defence contractor. His published papers include Why Open Source Software (OSS)?, OSS in US Government Acquisitions & OSS is Commercial Software.
What types of Linux are available? Well, to people that really care about the most subtle of differences, when newcomers say Linux it is usually assumed that most people approximately intend Unix like GNU/Linux Distribution. There are many different distributions available (good lists are on distrowatch & wikipedia or wiki comparison) however some of the UNIX like systems we have discussed at dvlug.org include:

When did Linux celebrate its 20th birthday? 2011!
Email List
We announce our weekly Friday meetings on the email list and sometimes host discussions. We sometimes send news and event notices of Linux- and LUG-related topics. To post a message to all the list members, send email to dvlug@linuxmafia.com. For more information, archives, and to subscribe, visit the list info page. Our list is generously hosted by Rick Moen.
Most Active Members
Looking for someone you saw at a meeting? Wondering who might turn up? Looking for photos so you know who to look for at an event? Here are some of our members' websites. This is not at all an exhaustive list. If you'd like to be added, let us know.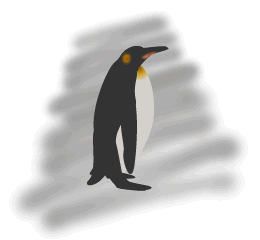 Group history
Sep, Oct & Nov 2013 Regular Pittsburg meetings held on the second and fourth Fridays at 4PM at Steeltown Coffee & Tea, 695 Railroad Ave (at E 7th), Pittsburg, CA. It is coffee shop and Mechanics Bank.
July 12th, 2012: Released our first podcast.
June 1st, 2012: Began exploring new focus areas, infrastructure upgrades and moved to twice monthly 7PM schedule.
Continued weekly meetings on Friday at 6PM at Caffe La Scala.
May 15th, 2009: First weekly informal meeting at Caffe La Scala.
April 24th, 2009: Several members attended Ubuntu California's Jaunty release party at Caffe La Scala in Walnut Creek.
March 28th, 2009: Initial informal meeting at Todai in Sun Valley Mall in Concord with Phillip Tribble, Robert Wall, Grant Bowman and others.
Contact Us
To make suggestions or for more information about the group you can come to a meeting, contact the mail list or email Grant Bowman (grantbow at ubuntu dot com).